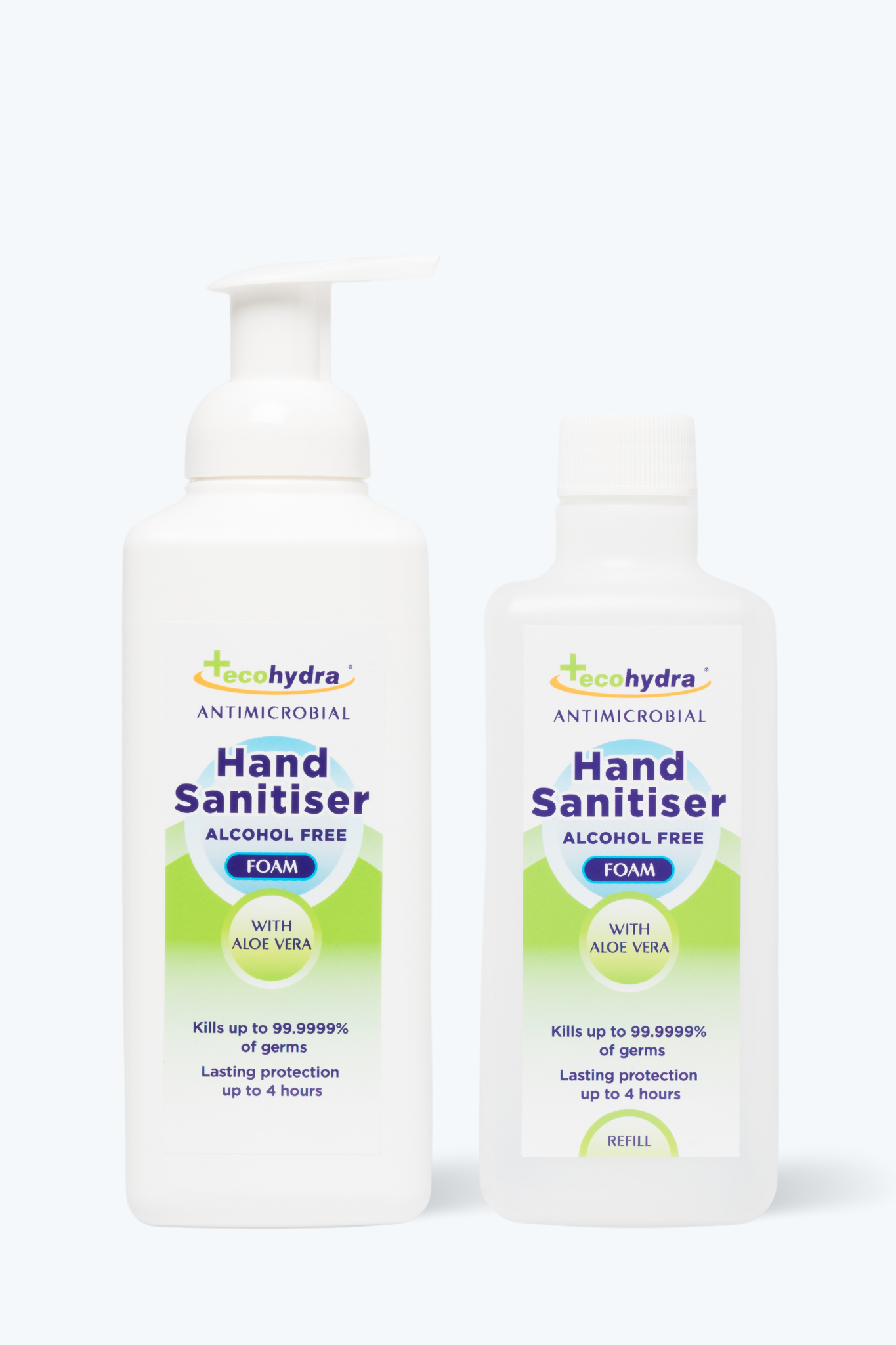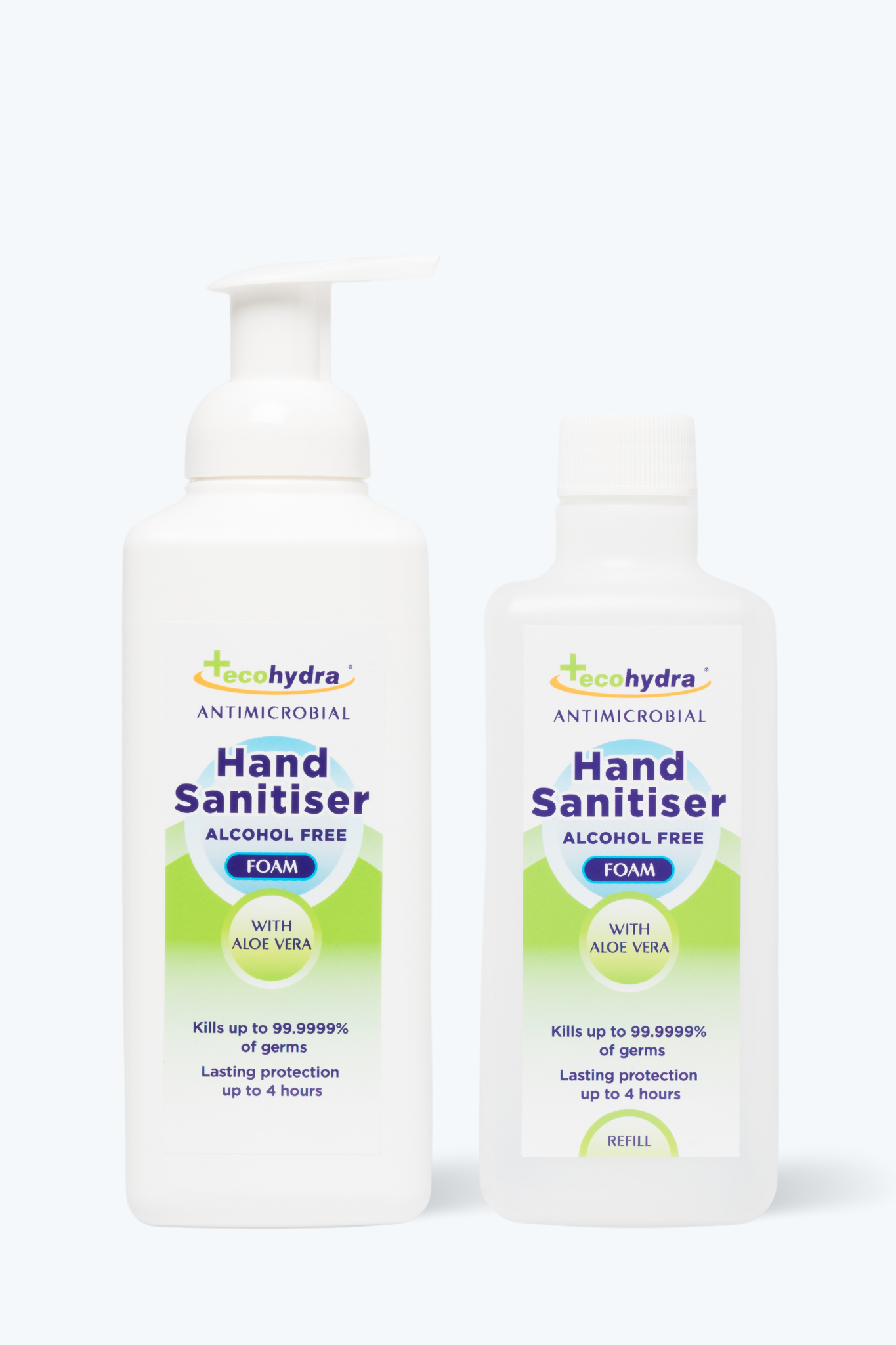 Alcohol Free Foam Hand Sanitiser 500ml plus refill bottle
In Stock.
Fast acting alcohol-free foam Hand Sanitiser 500ml plus a handy 500ml refill.
Suitable to refill all sizes of our Foam Sanitiser pump bottles.
EcoHydra's Instant Hand Sanitiser kills 99.9999% of common bacteria whilst moisturising the skin with soothing Aloe Vera

Effective against bacteria and viruses

Passes test standards prEN 12054 (bacteria, yeasts), EN 1276 (bacteria), EN 13704 (bacterial spores), EN 14476 (viruses), EN 1500 (human subjects)
Alcohol-free formula is up to 1000x more effective at killing germs than the typical high street product
Dries quickly without leaving a sticky residue, unlike typical alcohol based products
Suitable for everyone
Ideal for children and sufferers of existing skin irritations
Active Ingredients 
Benzalkonium Chloride 0.1%
Didecyl Dimethyl Ammonium Chloride 0.25%
Shipping
FREE standard delivery for all orders £15 and above to the UK (excluding Ireland and Northern Ireland).
If your address is not within the UK and EU (including Ireland and Northern Ireland), please email orders@ecohydra.com to place your order directly.
For more information please see our Delivery Information.