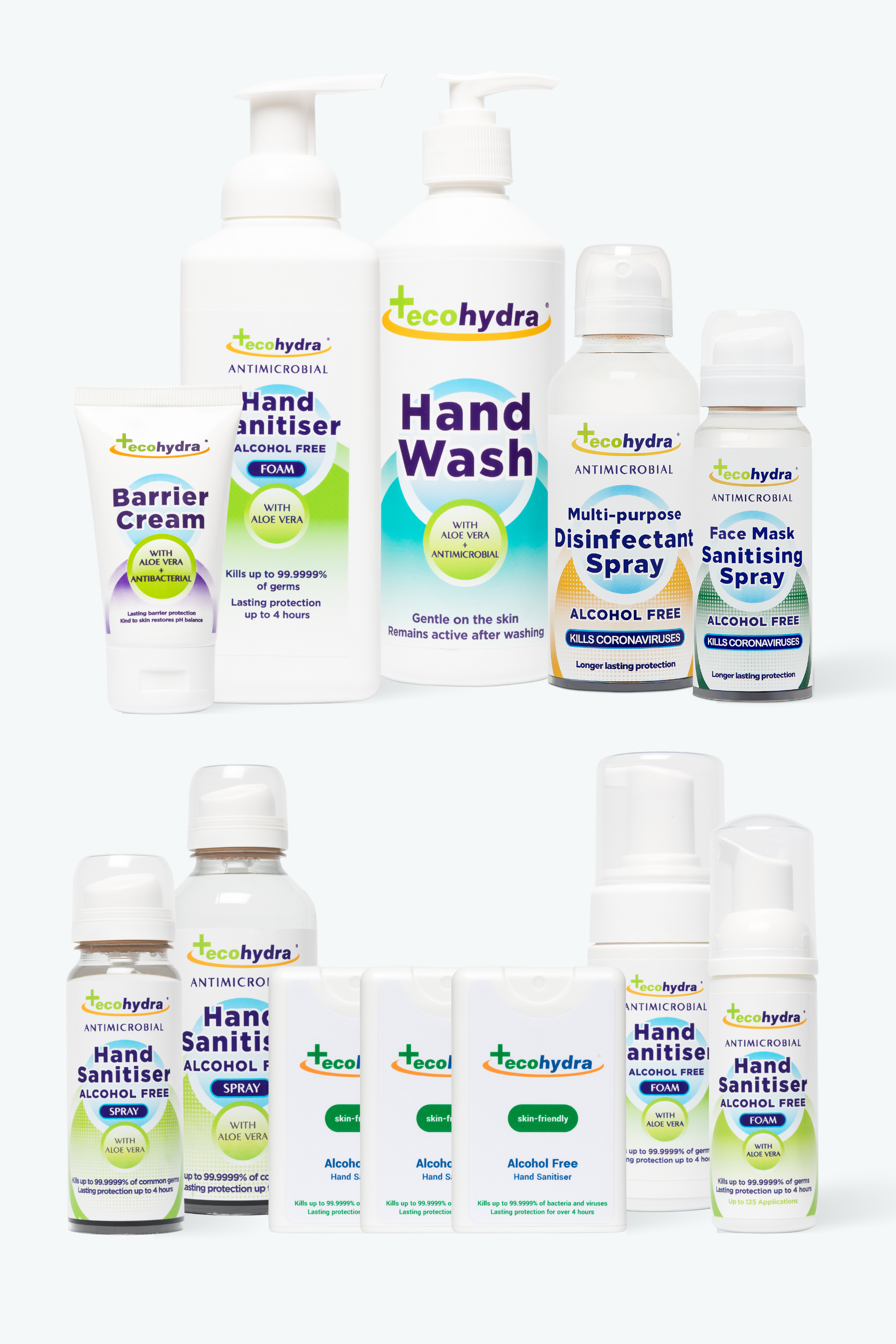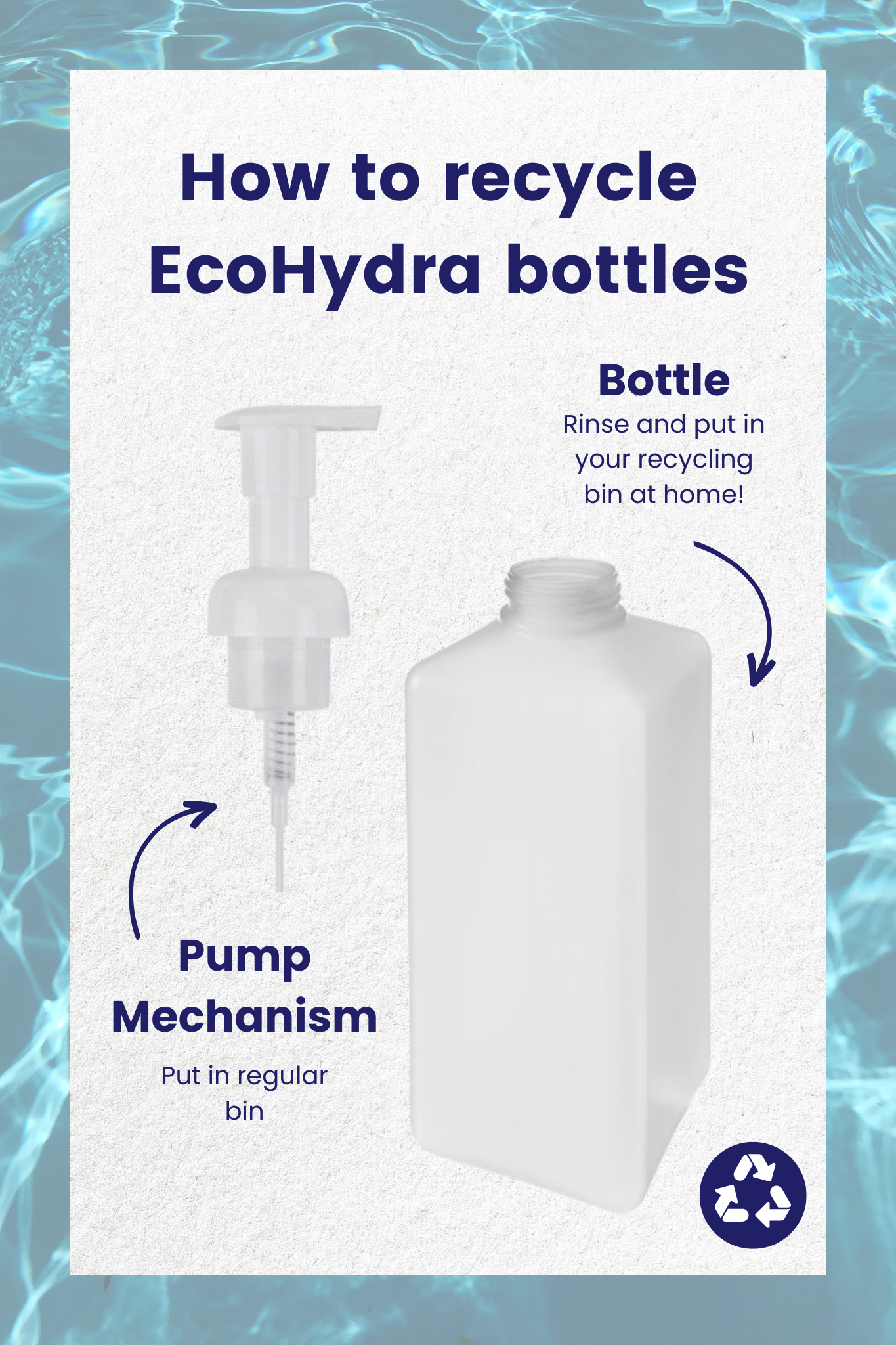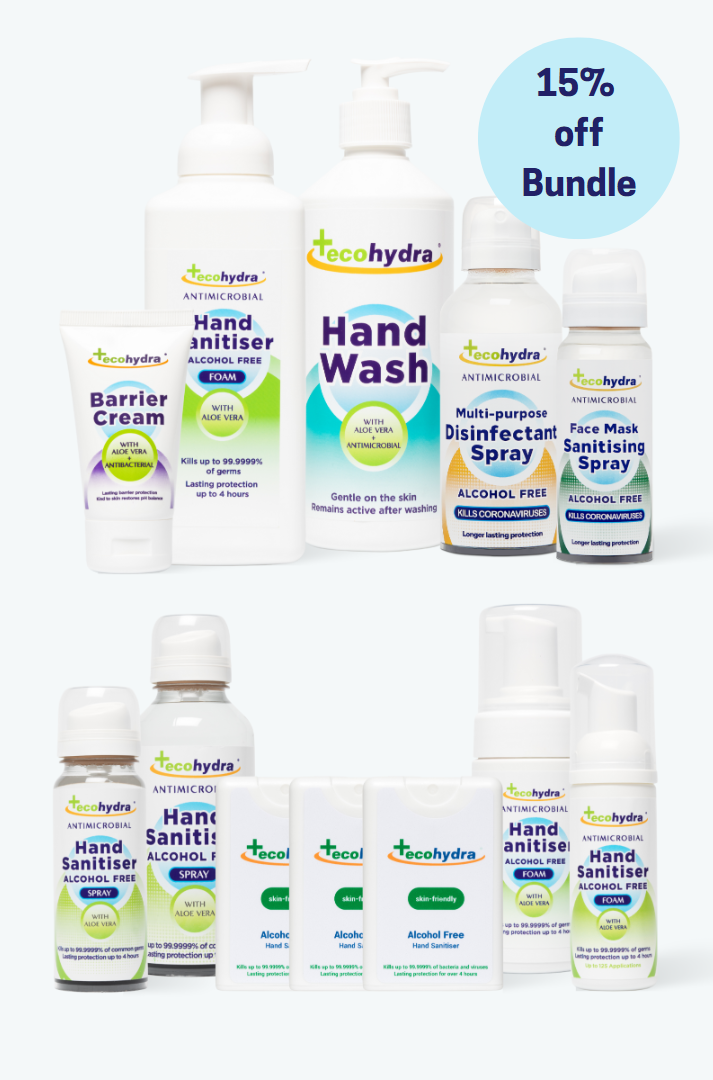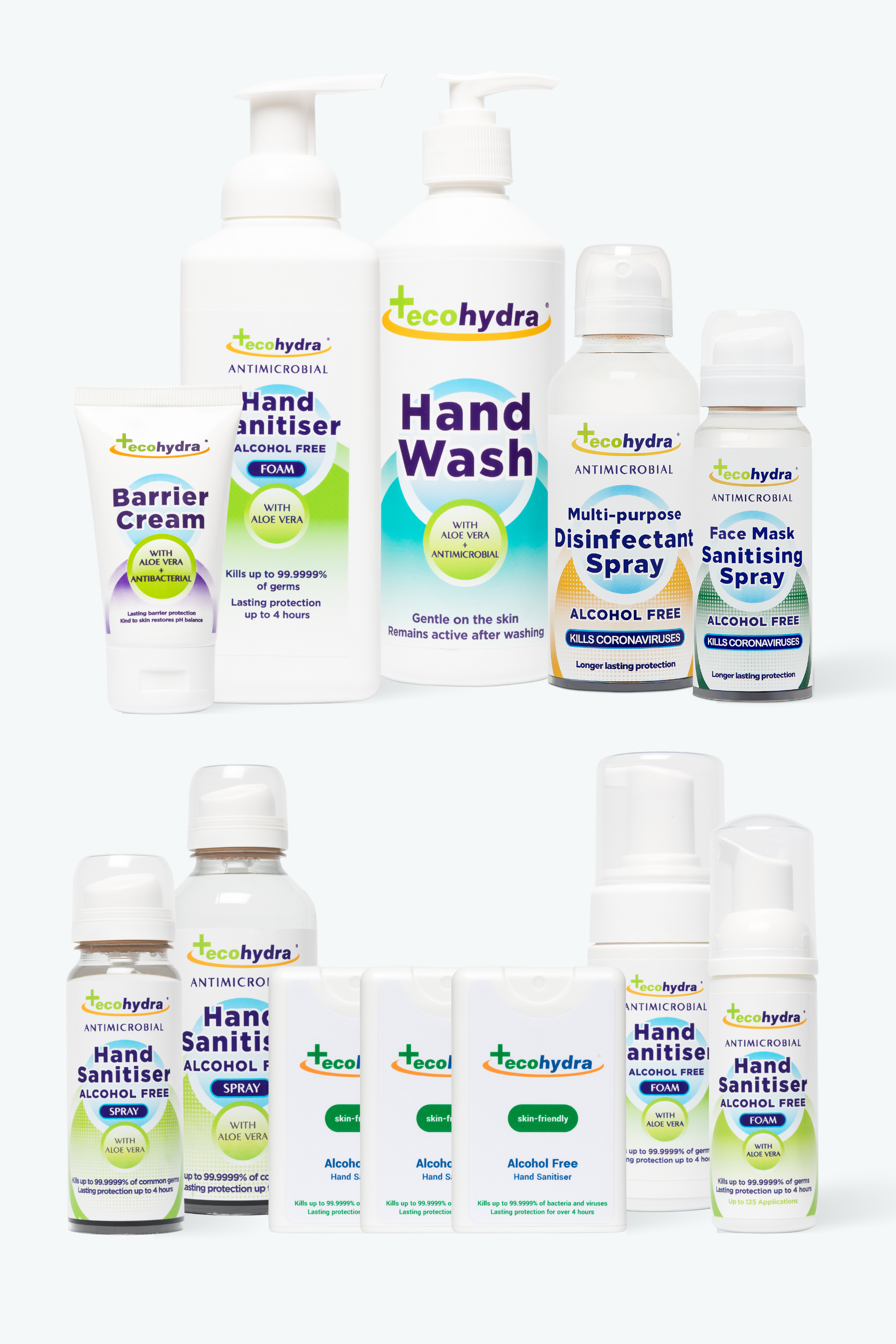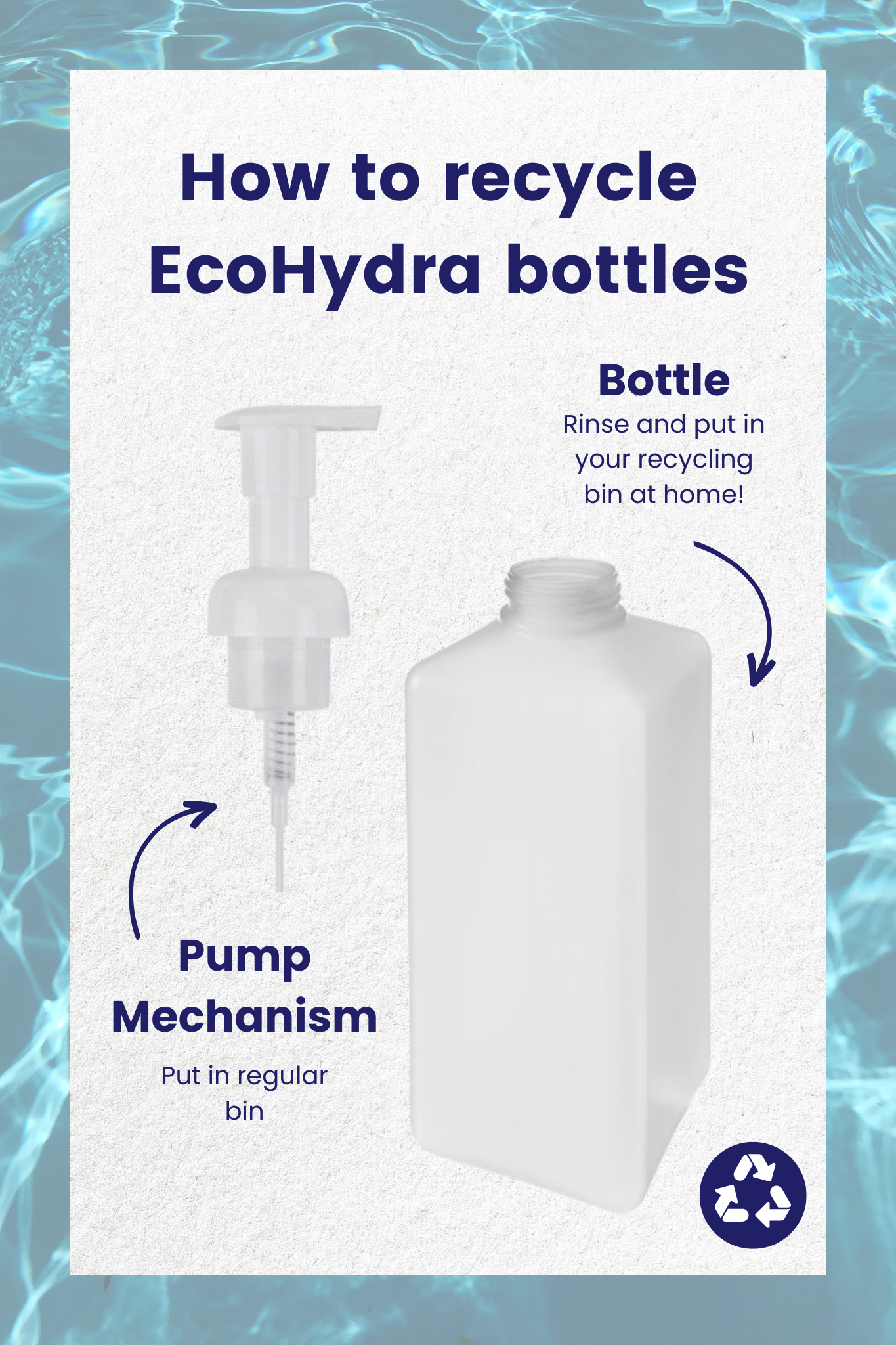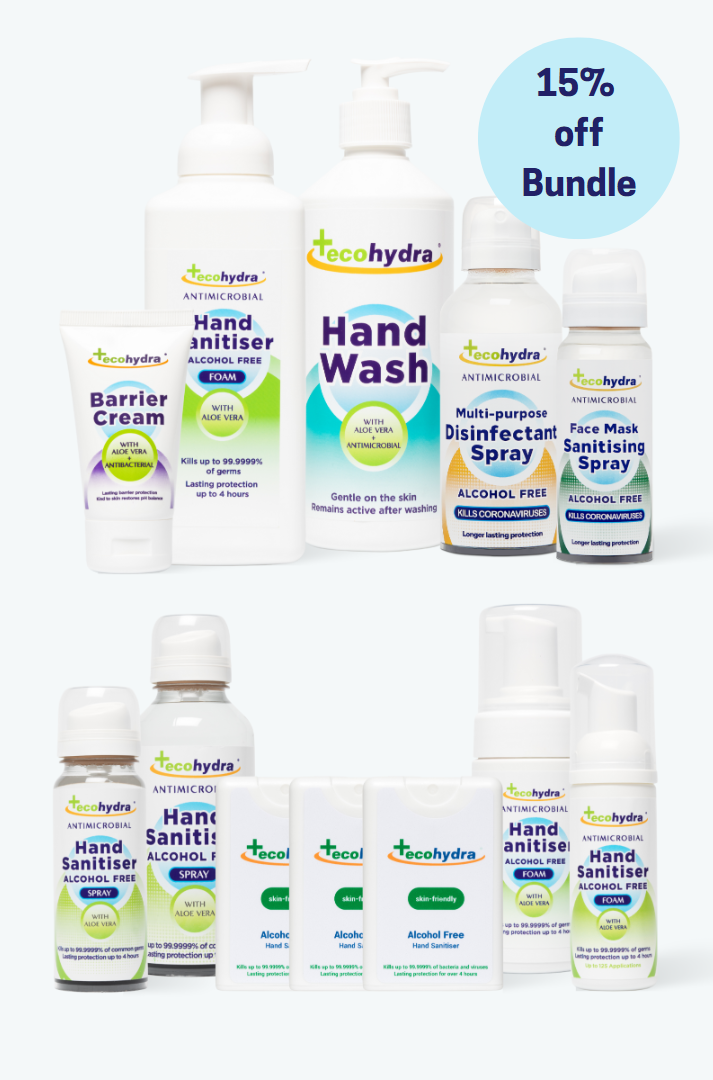 The Everything Bundle
In Stock.
Quite literally one of everything. This bundle is ideal for those who live and breath EcoHydra and want to keep their hands and surfaces germ free! 
Hand sanitisers approved for use in the NHS and used in hospitals

Hand sanitisers endorsed by AllergyUK
All products ideal for children, babies and those with existing skin conditions such as eczema or psoriasis

All products 100% alcohol and triclosan-free

All products non-flammable

All products fragrance-free

Hand sanitiser has longer lasting protection

Hand sanitisers have passed test standards prEN 12054 (bacteria, yeasts), EN 1276 (bacteria), EN 13704 (bacterial spores), EN 14476 (viruses), EN 1500 (human subjects)

 

 

 

 

 

and PAS 2424 (residual activity).
This bundle contains 1 x 50ml, 100ml & 500ml foam hand sanitisers, 1 x 50ml, 100ml spray hand sanitisers & 3 x 20ml spray hand sanitisers, 1 x 50ml face mask spray, 1 x 100ml disinfectant surface spray, 1 x hand wash and 1 x 50ml barrier cream only.
Directions 
Hand sanitisers: Apply 1-2 squirts (foams) or a light misting (sprays) and rub over hands, fingers and nails for 30 seconds until dry.
Barrier Cream: Liberally apply EcoHydra Barrier Cream to hands and rub all over.
Face Mask Spray: Simply spray a light misting over the front and back of your mask and allow to dry.
Disinfectant Surface Spray: Spray all over the surface, leave for 30 seconds and wipe over with a clean cloth.
Hand Wash: Liquid hand wash to be used with water. Remains active after washing. 
Active Ingredients 
Hand Sanitiser:
Benzalkonium Chloride 0.1%
Didecyl Dimethyl Ammonium Chloride 0.25%
Shipping
FREE standard delivery for all orders £15 and above to the UK (excluding Ireland and Northern Ireland).
If your address is not within the UK and EU (including Ireland and Northern Ireland), please email orders@ecohydra.com to place your order directly.
For more information please see our Delivery Information.