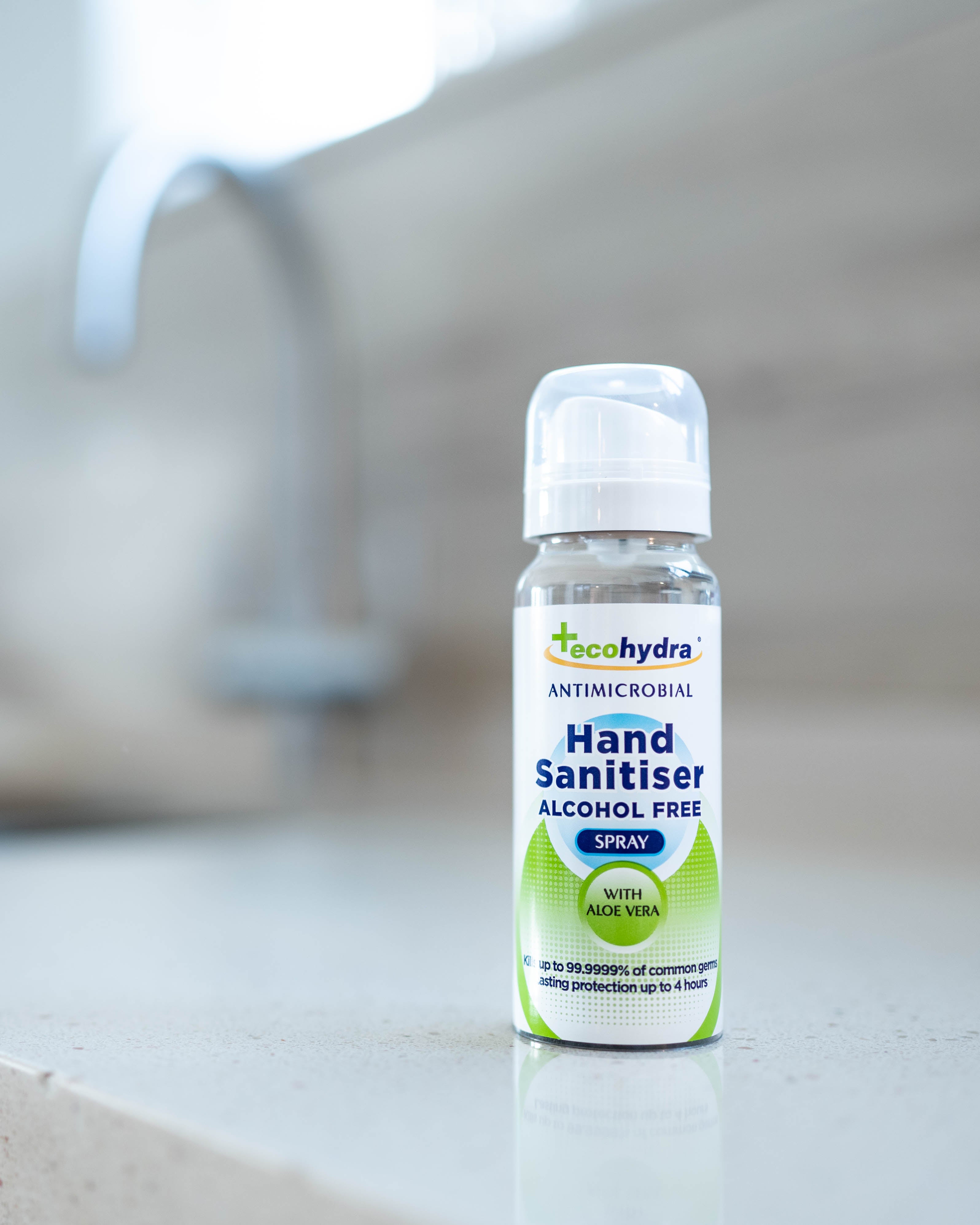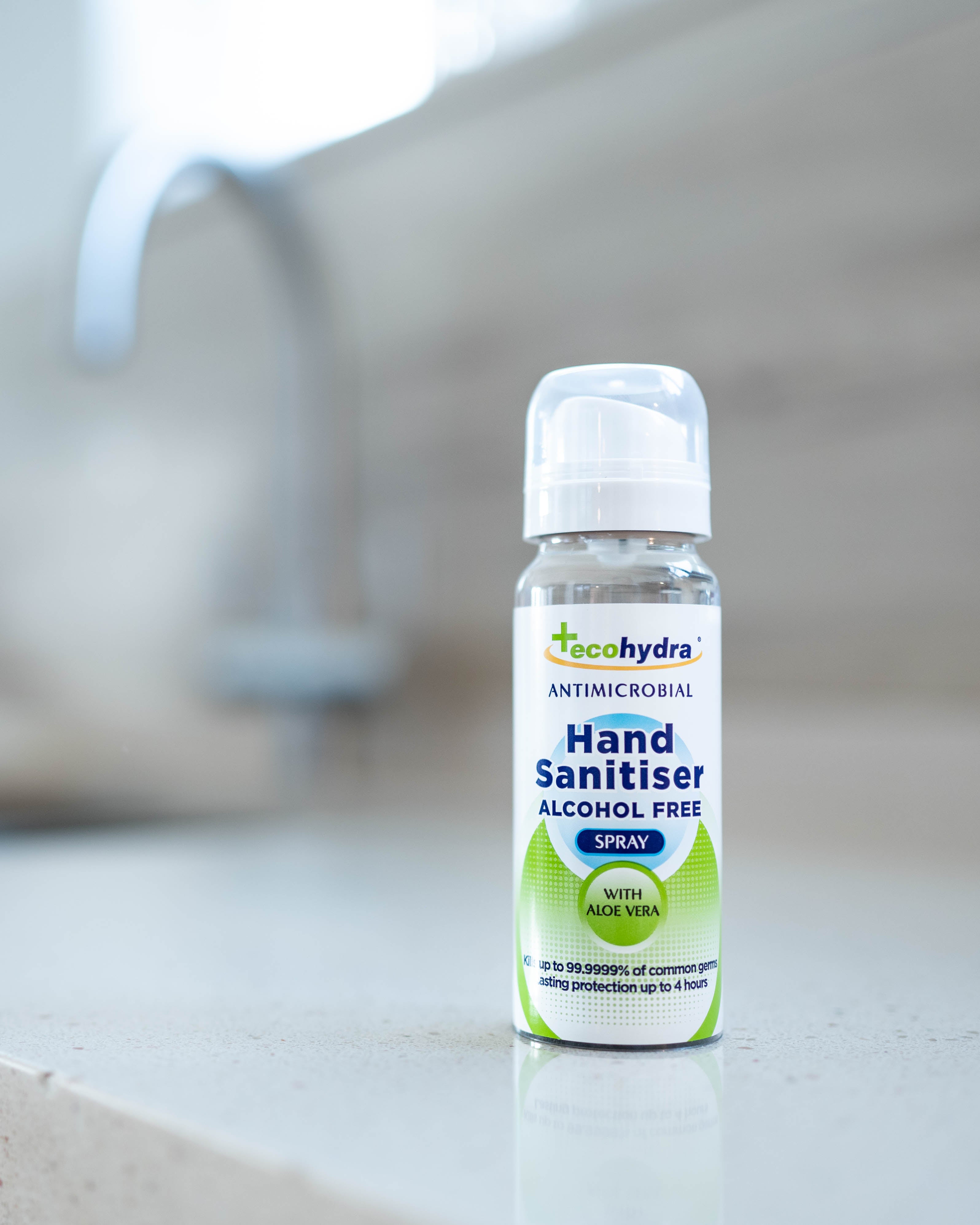 6 x 50ml Alcohol Free Spray Hand Sanitiser
In Stock.
Ideal for protecting both hands and surfaces whilst you're out and about. Use these sanitisers to spray your hands, shopping trolley, steering wheel and/or mask, the possibilities are endless when using our sprays to stay safe. EcoHydra's fast-acting alcohol-free spray hand sanitisers kill up to 99.9999% of bacteria and viruses and are endorsed by AllergyUK, meaning they are kind on the most sensitive of skin and won't damage surfaces or clothing.
Hand sanitiser approved for use in the NHS and used in hospitals

Ideal for children, babies and those with existing skin conditions such as eczema or psoriasis

100% alcohol and triclosan-free

Non-flammable

Fragrance-free

Hand sanitiser has longer lasting protection

Passes test standards prEN 12054 (bacteria, yeasts), EN 1276 (bacteria), EN 13704 (bacterial spores), EN 14476 (viruses), EN 1500 (human subjects), 

PAS 2424
This bundle contains 6 x 50ml spray hand sanitisers only.
Where to use Spray Hand Sanitiser
EcoHydra Spray's can be used as a hand sanitiser and also to sanitise surfaces. We've all lived through a year that made us fear this invisible enemy – one that makes it unsafe to touch surfaces, or go too long without washing our hands so there's a lot of time when you are on the go that you need some extra protection. Our sprays are the perfect sanitisers for the job!
Ideal for use on:
Your steering wheel

Your reusable face masks (spray between uses to kill germs)
Directions
Hand sanitiser: Apply 0.75 - 105ml (1-2 squirts) and rub over hands, fingers and nails for 30 seconds until dry.
Active Ingredients 
Benzalkonium Chloride 0.1%
Didecyl Dimethyl Ammonium Chloride 0.25%
Shipping
FREE standard delivery for all orders £15 and above to the UK (excluding Ireland and Northern Ireland).
If your address is not within the UK and EU (including Ireland and Northern Ireland), please email orders@ecohydra.com to place your order directly.
For more information please see our Delivery Information.