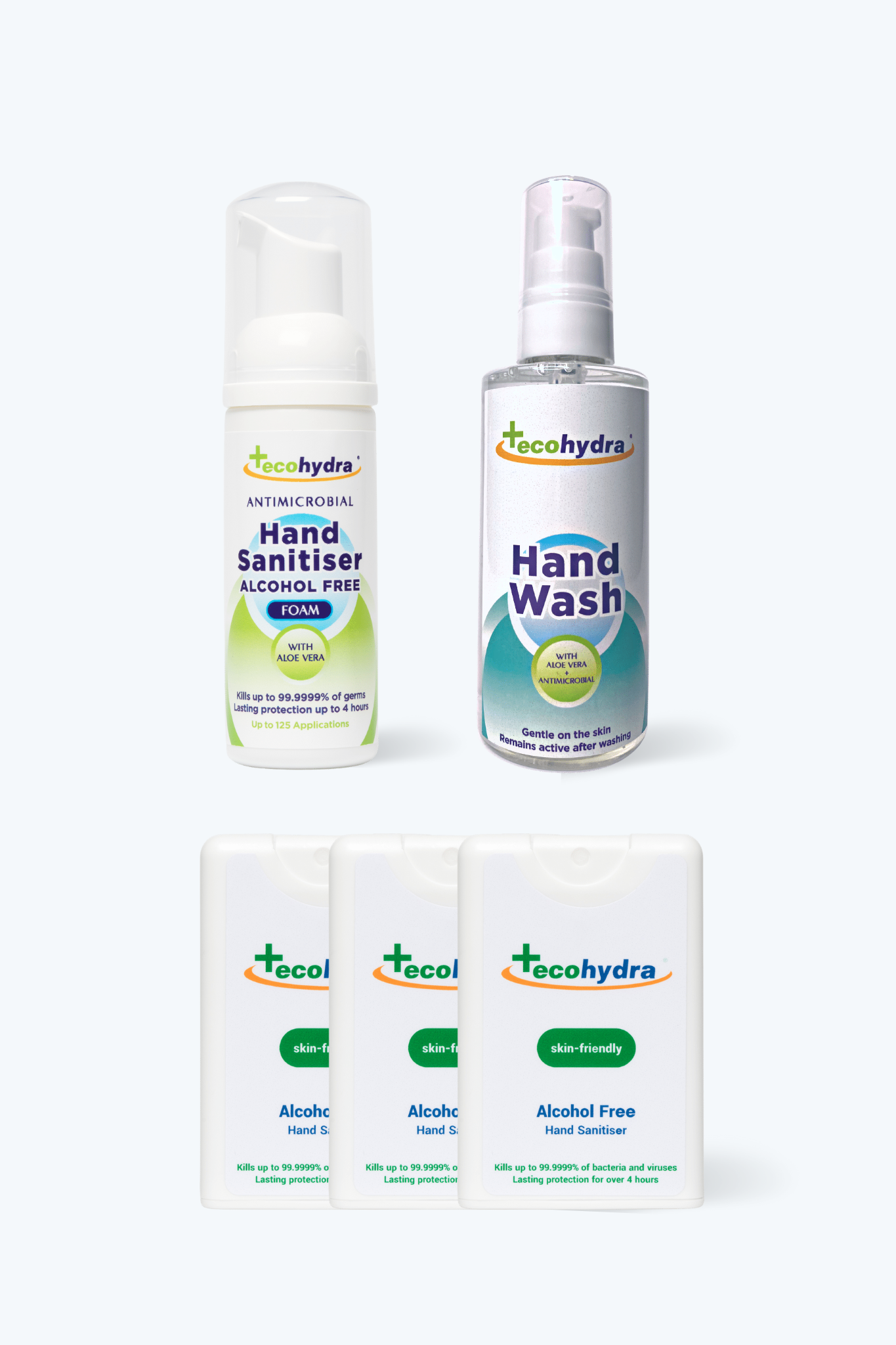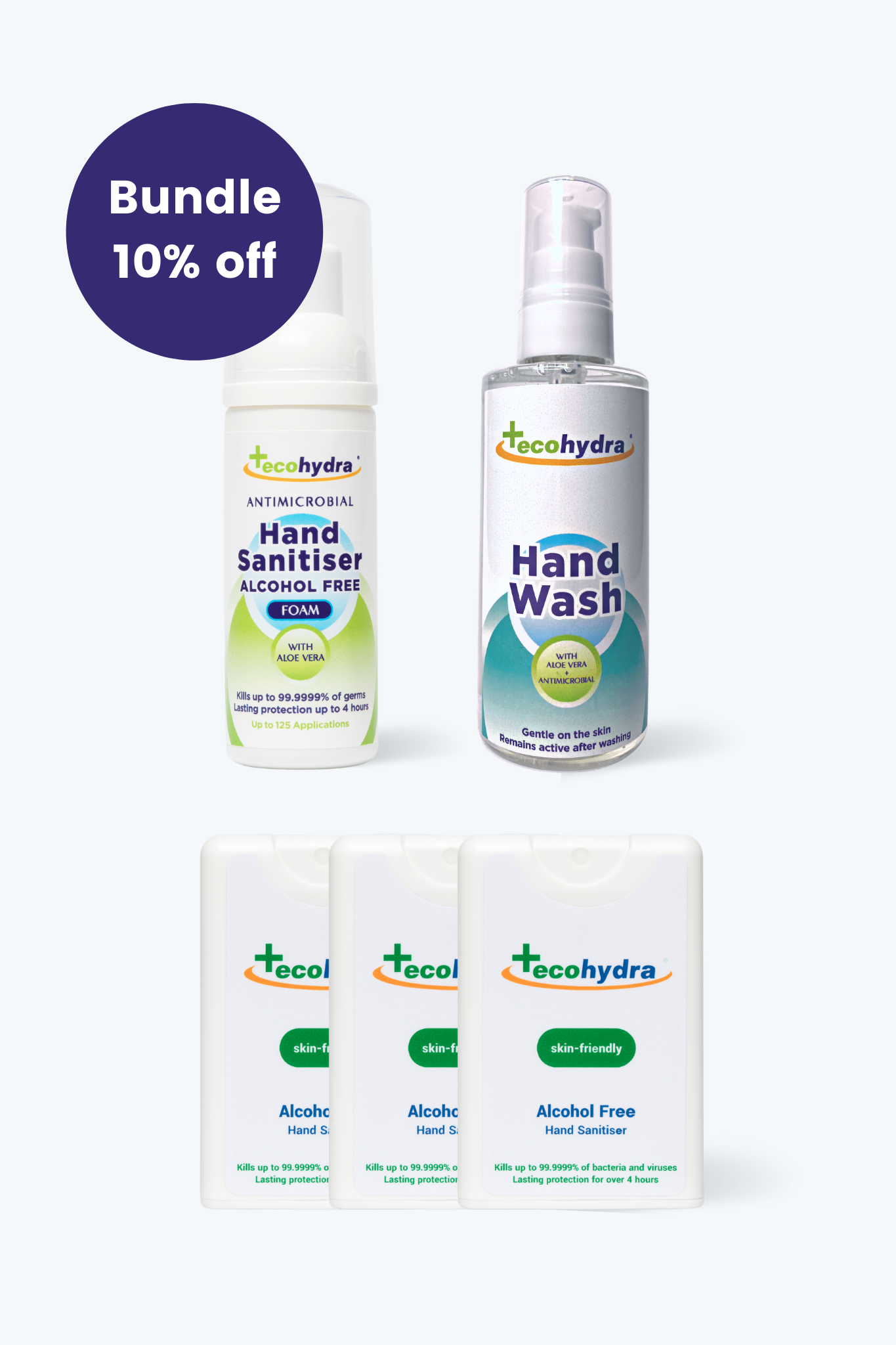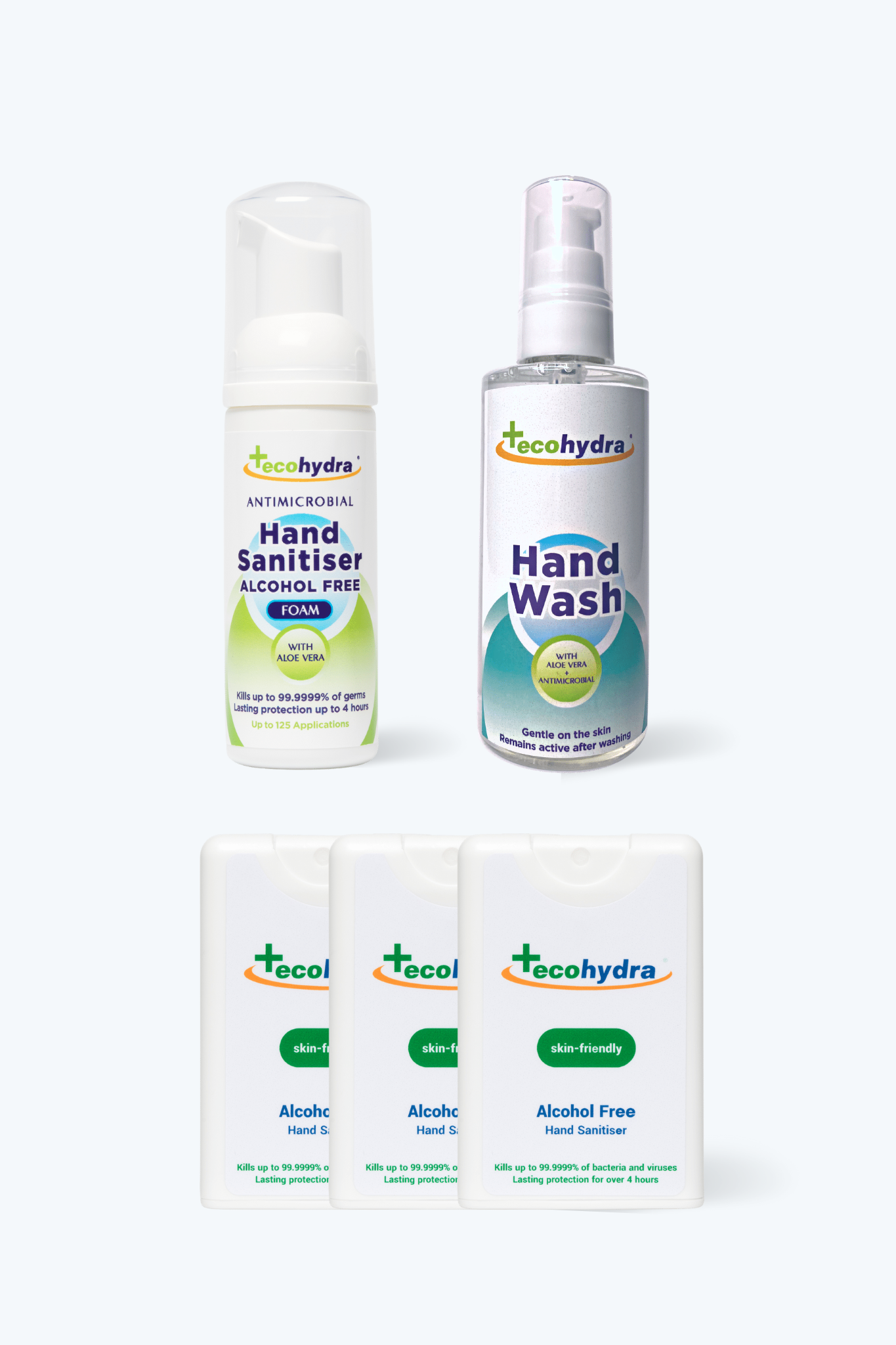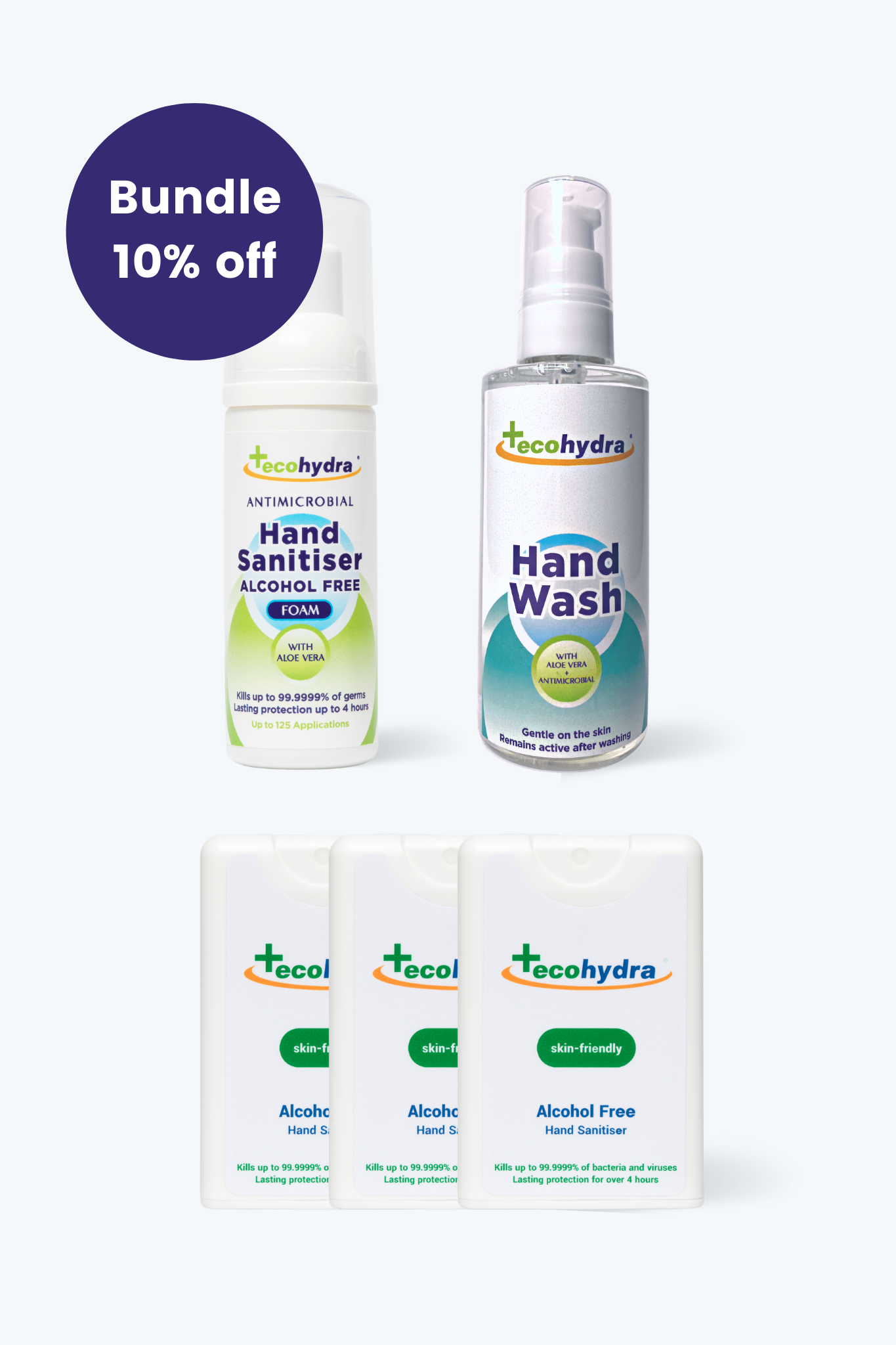 The Carry On Bundle
In Stock.
This bundle gives you everything you need to protect your hands whilst you're on the move! With two types of hand sanitiser (four bottles overall!) and a conveniently sized antibacterial handwash, you'll be prepared for anything. EcoHydra's antimicrobial hand sanitisers and antibacterial handwash kill up to 99.9999% of bacteria and viruses within 30 seconds and contain soothing aloe vera to nourish and moisturise the skin
.
Hand sanitiser approved for use in the NHS and used in hospitals

Ideal for children, babies and those with existing skin conditions such as eczema or psoriasis

100% alcohol and triclosan-free

Non-flammable

Fragrance-free

Hand sanitiser has longer lasting protection

Passes test standards prEN 12054 (bacteria, yeasts), EN 1276 (bacteria), EN 13704 (bacterial spores), EN 14476 (viruses), EN 1500 (human subjects), 

PAS 2424
This bundle contains 1 x 50ml foam hand sanitiser, 1 x Pocket Spray Hand Sanitiser Trio + 1 x 100ml handwash only.
Directions
Hand sanitiser: Apply 0.75 - 105ml (1-2 squirts/sprays) and rub over hands, fingers and nails for 30 seconds until dry.
Hand Wash: Liquid hand wash to be used with water. Remains active after washing. 
Active Ingredients 
Benzalkonium Chloride 0.1%
Didecyl Dimethyl Ammonium Chloride 0.25%
Shipping
FREE standard delivery for all orders £15 and above to the UK (excluding Ireland and Northern Ireland).
If your address is not within the UK and EU (including Ireland and Northern Ireland), please email orders@ecohydra.com to place your order directly.
For more information please see our Delivery Information.