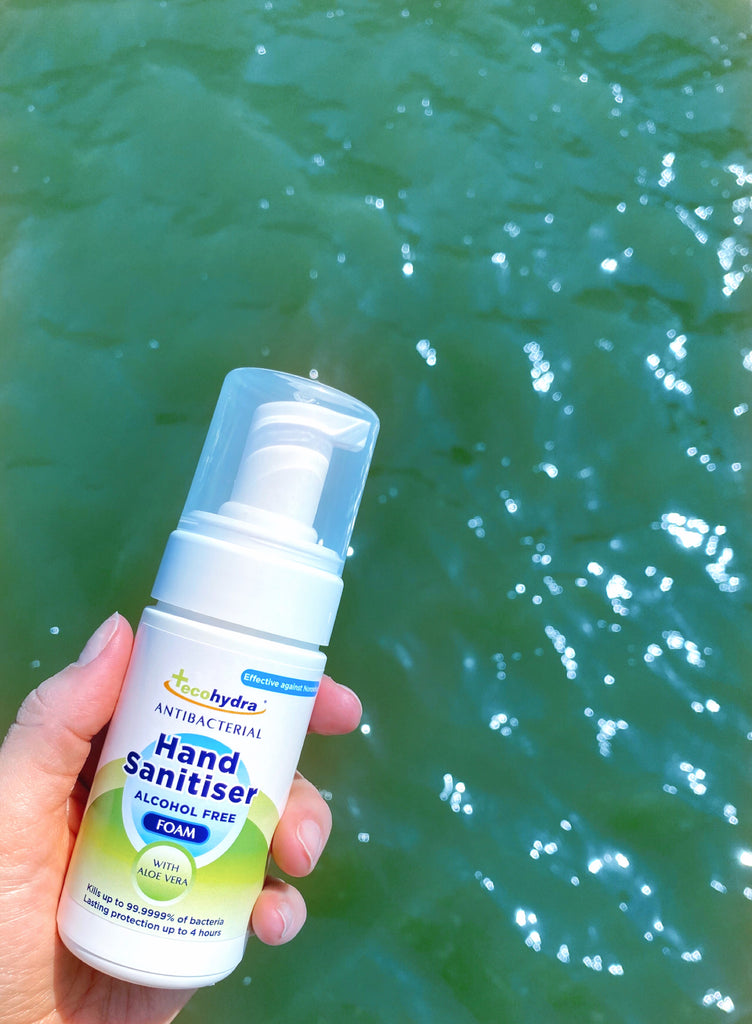 Buy hand hygiene products for you, your loved ones or your employees in Edinburgh and notice the difference!
It's incredibly important to maintain your hand hygiene, but using alcohol based products regularly will irritate and dry out your skin. When looking to buy hand hygiene products you need to make sure that what you are buying is good for you, that it won't cause issues with multiple uses and that it will keep your skin healthy and not cause damage. With EcoHydra's wide range of alcohol-freehand hygiene products, you will be safe in the knowledge that you are using the very best products we have to offer. Our hand sanitisers and hygiene products kill up to 99.9999% of all common bacteria within 30 seconds of application and are 100% alcohol and Triclosan free.
If you would like to learn more about our range of hand hygiene products on offer and how you will be able to make use of our alcohol free hand sanitisers, then call us today on 07974 964038, or get in touch with us through our contact form.
Why Not Buy Hand Hygiene Products From The Experts?
There are many reasons to buy hand hygiene products from Ecohydra, including:
Ours remains active and effective against micro-organisms for an extended period

Alcohol based products become less effective with repeated application
Our hand sanitiser is kind to the skin and maintains the natural pH to keep skin supple and hygienic
Alcohol free hand sanitiser is not as dangerous as products with alcohol - they are flammable and are highly unsafe around patients with dementia, or children who may drink it
When you buy hand hygiene products from the experts at Ecohydra you will notice a decrease in the sticky residue that most sanitisers leave behind on your hands, as well as less damage to your skin.
High Quality Hand Hygiene Products For The Home and Business in Edinburgh
Based in Middlesex, you will be able to buy hand hygiene products from us in Edinburgh and across the whole of the UK for both private and professional use. We are also able to buy hand hygiene products from us through Amazon and other online retailers. We are more than happy to offer our impartial and unbiased advice so that you will always get the very best hand sanitiser products for you.
Find out more about how you can buy hand hygiene products from one of the country's leading sanitising companies today by calling on 07974 964038, or by sending us a message through our contact page.